The Independent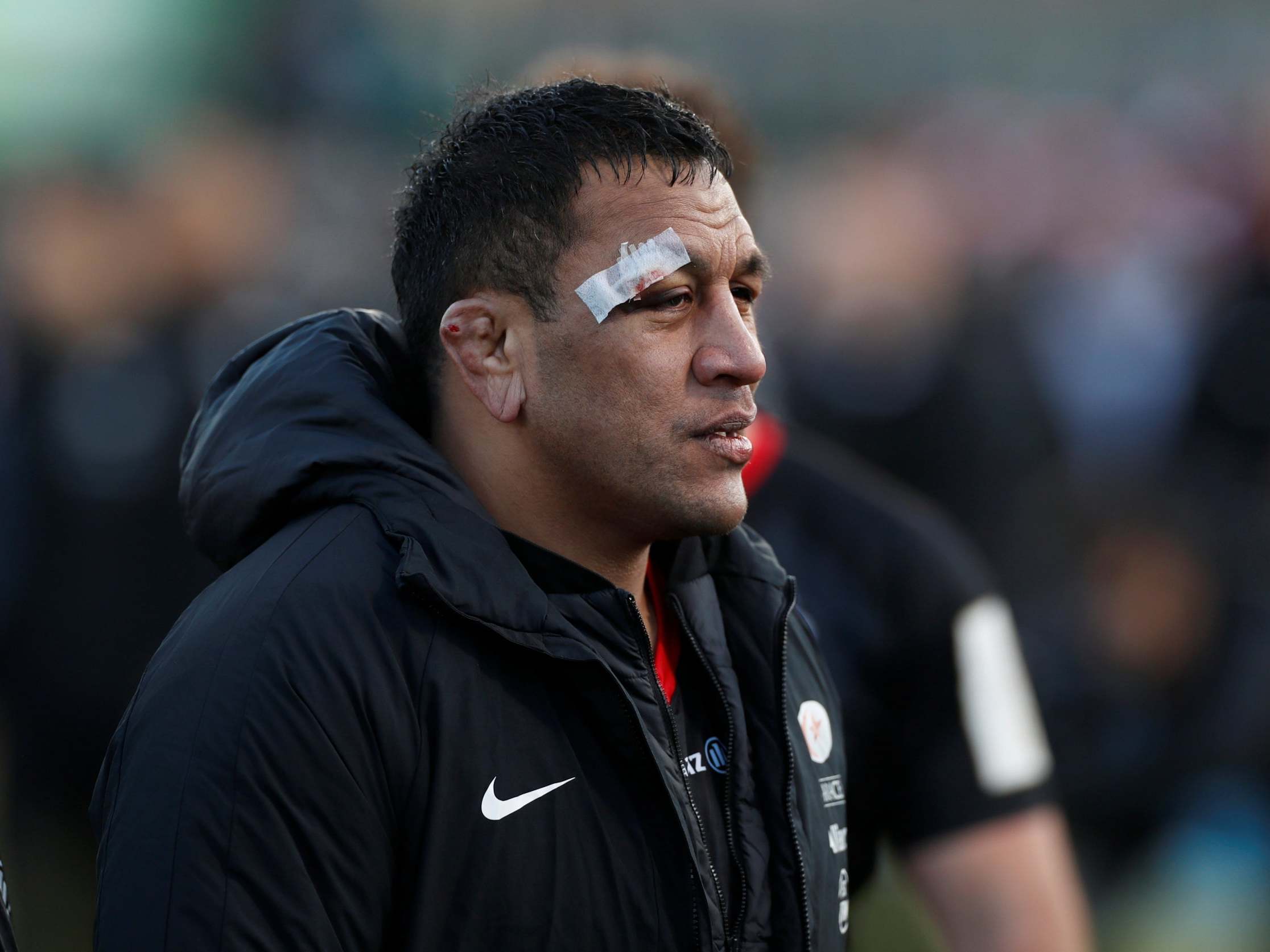 Mako Vunipola knows that the luxuries that may be afforded to Saracens' England contingent next season will not be passed on to those on the fringe of the national team as the club prepare to rip up their title-winning team.
Saracens will be relegated to the Championship this season after receiving two points' penalties totalling a 105-point deduction for breaching the salary cap across the last three seasons, as well as refusing to allow a mid-campaign financial audit this year. The club has also been fined £5.36m, a record for any sporting salary cap breach.
A number of the club's England internationals are expected to stick with them in the Championship next year after holding talks with head coach Eddie Jones, who has assured them that they remain in the picture for 2021/22 even if they are in the second tier of rugby, while a series of friendlies against southern hemisphere opposition are being planned to keep them competitive with the British and Irish Lions tour next year on the horizon.
However, while the 29-year-old has been able to move past the initial shock of Saracens' automatic relegation, he cannot help but feel for those in the squad that know their time there is coming to an end.
"I'm obviously in a different situation to a few of the people at the club," Vunipola said. "For me it was probably a little bit easier to move on than some people. You feel for them a little bit – not worry – but hope they get the best.
"I'm pretty lucky in that I'm a little bit older than some of the younger boys. I've been in and around the England camp. I'd say most of the coaches here know what I can bring whereas some of the guys on the fringes need to play at the highest standard they can. It's unfortunate they won't get that at Saracens. In that sense, I was a little bit more relaxed about next year."
The New Zealand-born loosehead prop, however, has no regrets over the co-investment partnership that he entered into with former chief executive Nigel Wray, who has paid the price for the failure to notify the Premiership's salary cap manager Andrew Morris about the agreements with his job.
Vunipola is a joint shareholder of VunProp Limited with Wray and his younger brother Billy, with the business listed on Companies House as "other letting and operating of own or leased real estate", but he stressed that the short earning potential from a professional rugby career that could be ended unexpectedly through injury means players must learn to make hay while the sun is shining – even if the potential for punishment has been brutally felt by the club.
"(It's) business as usual. In terms of Nigel, he's still there and backs us," Vunipola explained. "For me and my brother he's allowed us to just focus on the rugby.
"He kind of presented the opportunity to us and as rugby players our careers aren't that long. Any opportunity that can help or sort a little bit of our future after rugby, we're more than willing to look into it. That was our thinking when we first invested with Nigel and that's not changed.
"He came to us, but also, he understood that we were looking at further on in our futures and not just in rugby. For us, no regrets at all. If I had the choice to do it again, I would do it again knowing what has happened. That is no slight at not caring about what has happened to the club, but more the fact that I know rugby is important, but our careers are short and I want to look ahead a bit."
The suggestion is that Vunipola will remain with Saracens next season, just as Jamie George plans to, with the likes of Owen Farrell and Maro Itoje also expected to stick around should everything fall into place between the club, England and the Lions.
But while George was ready to reaffirm his loyalties to his childhood club earlier this week, Bristol-product Vunipola is still wary to confirm what his plans are for 2020/21.
"I've thought about it obviously but things out of my control need to happen before I can make a plan for next year. Right now I'm not sure what's going on," he said. "Right now I don't really know. Some things need to happen before I can say I'm definitely staying. Those things aren't in my control but hopefully it get sorted sooner rather than later.
"Mostly right now it's within Saracens. For me being here now, I just focus on England. Hopefully we can sort the club stuff when I get back. For me to stay at Saracens, there are things to sort out. I don't even know what they need to sort out. I can't really clarify too much.
"More than likely it will happen after the Six Nations. I try and communicate as much as I can. This week I have a bit of time off. If I need to I'll talk to them. I also want to just focus on England while I'm here. Luckily I've got a bit of time with the club to sort that out."
Jack de Menezes The Independent